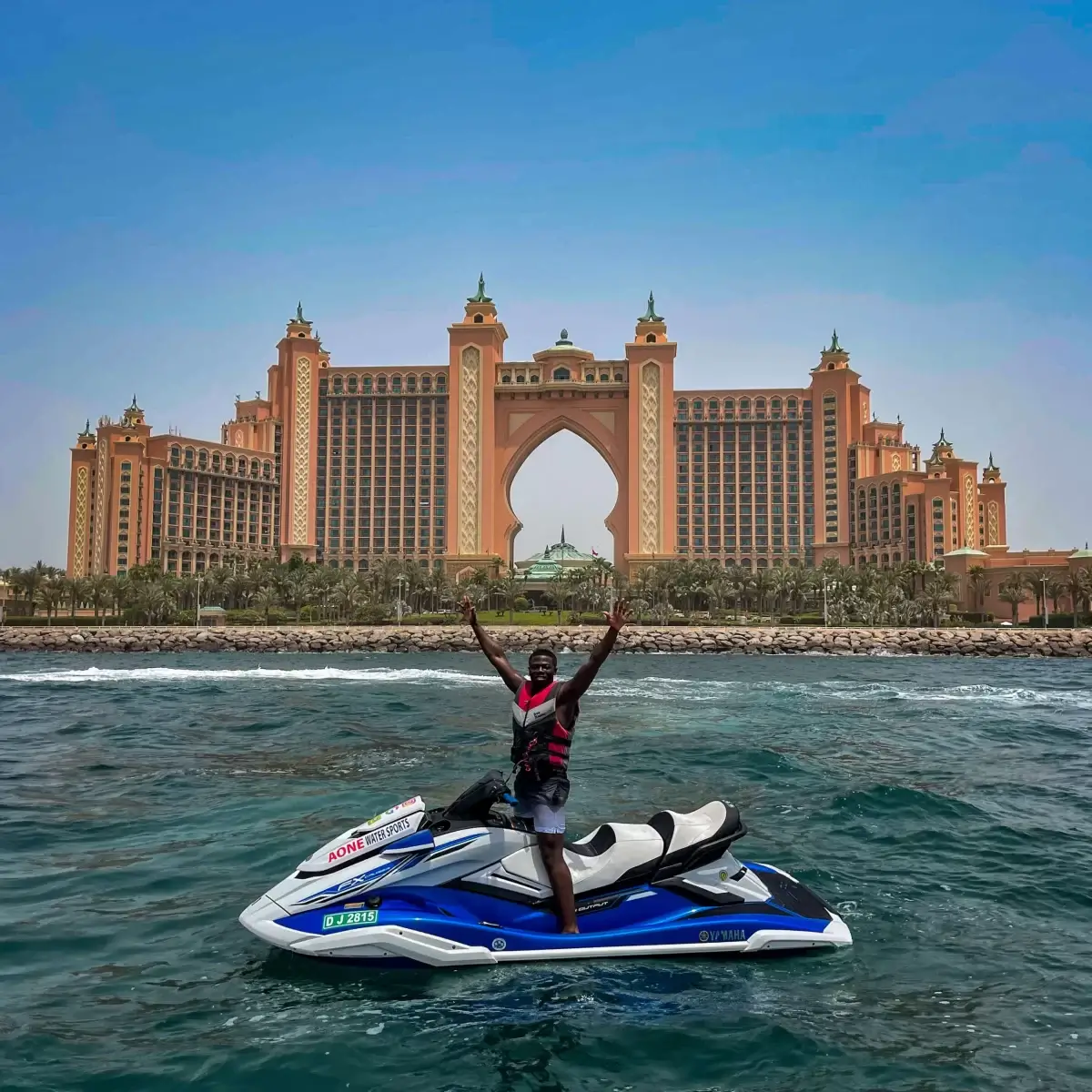 Description:
Jet Ski To Burj Al Arab
Complementary Picture's & Videos
Certified Instructor, 
Safety Briefings, Life-Jackets
The minimum age to ride a Jet-Ski is 16 years, under 16 must be accompanied by an adult.
Lockers to keep your belongings
2 people can share 1 Jet-Ski
Booking Form:
Enter the Required Information in the fields below to book.
Upon successful entry of the Required Information You will get a Confirmation E-Mail.
You must bring A Passport, An Emirates ID, Or A Driving License with you as it is a Requirement By Dubai Maritime Authorities.
With payment option as "Pay At The Jet-Ski Area" you can pay the total amount at our station upon arrival with Cash or Card(On Card Payment There Is A 5% UAE VAT TAX)
With Payment Option As "Online Deposit" We will send you A Payment E-Mail where you will pay 35% Deposit to confirm your booking, The remaining amount is due which you have to pay at our station on the day of your activity.
Please arrive 15-Minutes Before Your Activity.
Riding a Jet Ski is always fun, It is a great way to spend time with friends or family, It is also a good way to experience going fast over the waves while catching the sun.
Is it easy to ride a jet ski?
Riding a jet ski is easy and if you don't know how to operate a jet ski don't worry our instructor's will instruct on how to operate a jet ski.
Is riding a jet ski safe?
At Aone watersports we take every safety measure for you to have a fun time while being safe, For Your Safety before we start there will be a short safety-briefing.